Pi Sigma Epsilon's History

"Pi Sigma Epsilon strives to optimize members' abilities in leadership, performance in challenging situations, and the ability to thrive in areas of interest"

What is Pi Sigma Epsilon?
Pi Sigma Epsilon is the only national co-ed professional fraternity in the fields of Sales, Marketing, and Management. Pi Sigma Epsilon's mission is to develop the sales, marketing, and professional skills of its brothers through real life experiences. PSE was founded in 1952 by
Lloyd L. Antle, Dr. William H. Harris, Dr. Henry Baker, and Lewis F. Gordon
at Georgia State University in Atlanta. Epsilon Epsilon was founded in 1994 at Ball State University in Muncie, Indiana.
Pi Sigma Epsilon's colors are Amethyst and Gold and represent sincerity and belief. These colors are represented on our crest, which is shown to the left. Our crest incorporates various symbols and objects that depict different values that are important to our Fraternity.
Nationally, there are over 60 chapters and headquarters is located in Milwaukee, Wisconsin. Chapters are structured under the Chapter Operation Guide, or informally known as 'COGs' and the status of a chapter is rewarded based upon points collected from filling out COGs.
---
---
About Epsilon epsilon
Ball State University charters Epsilon Epsilon and currently has around 60 active members. We strive for a diverse brotherhood - both business and non-business majors encourage to join - in addition to our ability to provide our Brothers with resources that will enhance business related skills that will transcend into their professional careers.

​
The fraternity is structured with an Executive Board of thirteen members including a President, six Vice Presidents, six directors broken down as such:


President | Vice President of Human Resources | Vice President of Administration | Vice President of Marketing | Vice President of Professional Development | Vice President of Public Relations | Vice President of Finance | Sales Director | General Member Retention Director | Social Media Director | Promotions Director | Community Service Directory | New Member Trainer
​
This elected board makes decisions for the fraternity based on the rules and regulations set by national organization. However, our Executive Board strives to be as transparent as it can be by allowing any member to sit in on our weekly meetings in addition to allowing them to bring any idea, comment, or concern they may have. Elections for President and all Vice Presidents are held once a year and the directors are every semester. The entire fraternity including the current Executive Board votes to decide who will be elected.
​
Powered by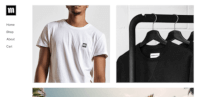 Create your own unique website with customizable templates.